If your child starts stuttering after a period of normal language development, its natural to be concerned and you might not know where to turn. Most pediatricians do not know enough about stuttering to carefully consider all the possible risk factors and give appropriate recommendations.
At SOS Speech Therapy, we can guide you in meeting your child's needs during this vulnerable time. 
You may only require an initial consultation and an analysis along with a plan you can carry out yourself at home.
Or, you may decide an evaluation and some treatment sessions is the best step forward. 
Either way, you will soon start feeling in charge and competent about your child's fluency.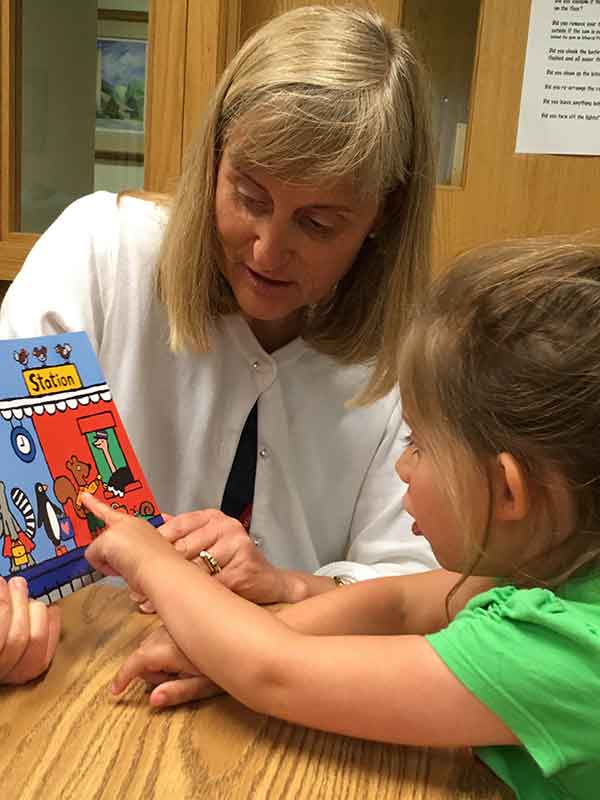 Right before my daughter's third birthday she, quite literally, woke up with a pronounced stutter seemingly out of nowhere. I truly WISH I could express how much Laura helped us and felt like a lifeline.  During [our initial] phone call, she listened, helped, informed and created a plan for my daughter and me. Laura's expertise, combined with her compassion and care make her a remarkable practitioner. I couldn't recommend Laura more and will always carry a debt of gratitude for her kindness and help.
Family-centered treatment
Research has demonstrated that therapy for early childhood stuttering necessitates a whole-family approach.
I have extensive on-site training in the two most researched approaches; Lidcombe and the Palin Parent-Child Interaction Therapy. I will individualize a therapy plan and prioritize the relationship with you to foster the best outcomes for your child.
Early Intervention Program for Children with Lower Risk Factors
Option A:
Parent Questionnaire and Consult – risk factor analysis
Summary written report of consultation and plan
Parent resources
Formal monitoring of progress and on-going availability for problem solving
Option B:
All of the above plus 2-3 parent/child therapy sessions (45 minutes length) and a daily/weekly home therapy plan.
Appointment Hours
All therapy is currently through virtual teletherapy (in-person available to residents in or nearby the Olympic Peninsula) Hours are flexible to your needs.
Tues - Saturday: 10am - 6pm
Laura@spotlightonstuttering.com