About Me
Laura Johnson, CCC-SLP, BCS-F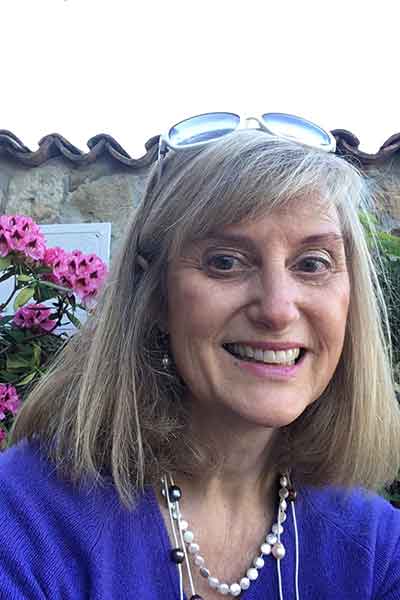 I'm Here to Help.
I am a certified member of the American Speech-Language-Hearing Association (ASHA) and a licensed speech-language pathologist in the state of Wisconsin, California and Colorado. I will be happy to get licensed in your state upon request. 
Spotlight on Stuttering is an online teletherapy only practice.
Experience
Serving on the board for the American Board of Fluency and Fluency Disorders as Treasurer, January 2021 to the present.
Speech Language Pathologist, Madison Metropolitan School District – 2001-2020
Adjunct Lecturer for Fluency Disorders, University of Wisconsin/Whitewater –
Fall Terms 2015-16
Adjunct Lecturer for Phonology/Fluency Disorders, University of Wisconsin/Madison, Fall Term 2017 and Fall Term 2018
Presenter for the Madison School District on Fluency Topics
I have training and experience with the following therapies:
PROMPT

Lidcombe

Palin Parent Interaction Therapy

Camperdown

Avoidance Reduction Therapy (ARTS)

Acceptance and Commitment Therapy (ACT)

Cognitive Behavioral Therapy (CBT)

Solution-Focused Brief Therapy

Mindfulness
Licenses and affiliations
WI Department of Public Instruction
WI Department of Safety and Professional Services
Presentations:
Wisconsin Speech Language Hearing Association State Convention (WISHA). (Appleton, 2015 and Green Bay, Feb 2019.)
Ohio Speech Language Hearing Association State Convention
(Columbus, OH, March 11th, 2016).
ASHA national conference in (Orlando FL Nov 2014) teaching a short course for how to become an expert in fluency.
Publications:
Clinical Decision Making in Fluency Disorders Fluency Disorders – Book Review, Journal of Fluency Disorders. Volume 56.
How can we overcome the challenges of providing school-based fluency services?  Seminars in Speech and Language, Volume 39, Issue 3. (Co-authored with K.Chmela)
Appointment Hours
Tues - Thurs: 10am - 6pm
Fridays, evenings and weekends: by appointment.
Laura@spotlightonstuttering.com